Convert DVD to DIVX / Xvid for PS3
If you havent decrypted your dvd to mpeg file, you need to follow my guide "Copy to Dvd To PS3″ 1st and then do this guide. 
Step1: Download applications
Download AVI.NET and Tools and Divx thats if you want your final avi to be in Divx format, the Xvid codec works fine on the ps3 and its free. If you have downloaded Divx and its greyed out in Avi.net uninstall it and search on google for K-lite codec pack, & install it. Again Divx is not required coz you can use xvid thats in the Avi.net tools download.
Step2: Install applications
Install AVI.NET application, then open the Tools package and install AC3 Filter, AVISynth, Vobsub, Xvid and Divx (If you downloaded divx)
Step3: Open Avi.net
Click IN and select the video.mpg or video.vob you want to compress to Divx format.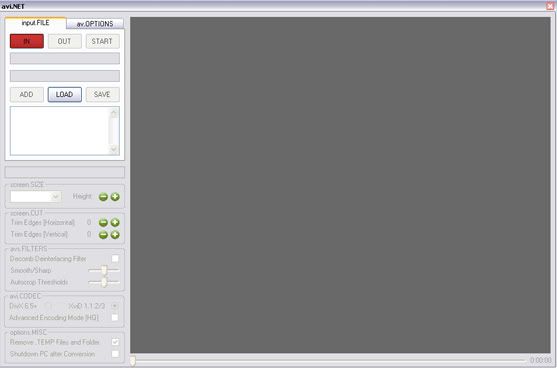 Step4: Select Output size
Here you can select the output size, smaller the file = more compression. More compression means less quality.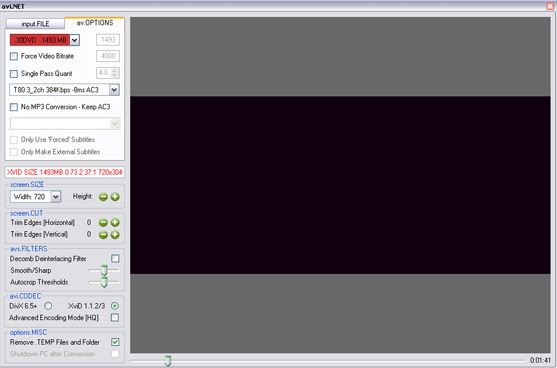 Step5: No Mp3 conversion
Tick "No mp3 conversion keep Ac3″ This is so you can keep the 5.1 audio, if you dont do this your audio will be compressed to 2 channels and wont be 5.1

Step6: Size
Select the largest width you can, 720 – Selecting smaller will mean the picture will be smaller.

Step7: Select Divx or Xvid
If you downloaded Divx earlier and installed it you can select it here, the quality wise between Divx & Xvid are almost identical. The xvid codec works perfectly on the ps3.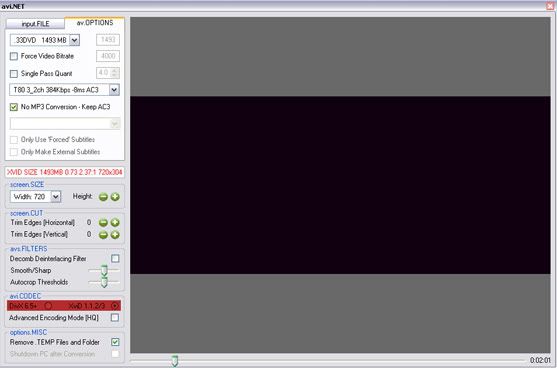 Step8: Select ADD
Go back to the input tab and select "ADD" You will see that it drops the job into a que. You can now start at Step1 again if you want to string up a que of a couple of movies and have them encode one after another during the night.

Step9: Start
Once you have done all the steps and added all the movies you want you can now select "Start" to start the conversion process… It takes roughly about 3HRS to encode a movie to 1.5gigs.

Additional notes and understanding
So basically we have used my previous guide to get the mpg file off the dvd to a format we can work with and now we have compressed and converted it to Divx, keeping our audio in 5.1. So @ the end of the day we compressed a 4gig file down to 1.5gigs so we can fit more movies on our external hard drive. A more detailed explanation of settings can be found here