Posted on 10. Nov, 2011 by Freak_c in Games, News, Reviews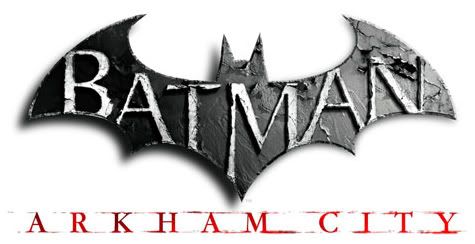 Two years ago Rocksteady shook the gaming industry with one of the best Batman games released. Not only was it one awesome Batman game but a game that introduced us to new combat mechanics and stealth gameplay, not to mention excellent story telling. Two short years later and Rocksteady games brings us a new Batman adventure in Batman: Arkham City.
As I have said so many times before squeals are always meant to be bigger and better than their predecessors but I think Batman: Arkham City takes it to a whole other level, there is so much to do that I found myself not being able to put down my controller and is perhaps why this review comes a little late, please accept my apologies.
Batman: Arkham City picks up just months after the events of the previous game, Asylum. Former Arkham warden Quincy Sharp is now the mayor of Gotham City, and he's moved the bad guys from Blackgate Prison and the inmates from Arkham Asylum to a cordoned off area in the heart of Gotham. Of course this may sound like a good plan but ends up where the inmates soon take control and cause madness. This is Arkham City, Dr. Hugo Strange runs it, and Batman's job is to see what the hell is going on inside. The story is an interesting one that has twists and turns action, love, drama and suspense. Batman: Arkham City delivers on almost every aspect and it will hook you from the minute you insert the disc.
If you've played Batman: Arkham Asylum (who hasn't) you will immediately be at home in Arkham City. Developer Rocksteady have taken the core gameplay, combat system and other mechanics and simply refined and polished it. The controls are basically the same with a few modifications with the combat and flying. You still brawl with one button, counter with another and leap with the other. Some new mass counter attacks have been added to Batman's ability, one which stands out is the ability to take out several attacking enemies at once and been able to use nearly every single gadget during battles with a hot key system. Even though the system can seem simple, the diversity in the attacks and battles keeps it interesting. Rocksteady will keep you on your toes by inserting special enemies as the game progresses. Guys with stun rods, armoured outfits, giant one-armed men and knives all have to be dealt with in a very specific way.
Rocksteady's goal, as mentioned by Paul Crocker in our interview with him, pointed out that they set out to create the ultimate Batman game. Trying to make you feel like you were actually Batman, and holy jeepers Batman they have done it. Walking into a room where the enemies outnumber you 20 to 1 only makes you more confident and eager to engage them simply knowing that you are Batman, they are a little frightened of you and well because you know you have all sorts of gadgets at your disposal. Drop a smoke pellet to escape guys with guns, use freeze grenades to take enemies for a short amount of time while you deal with the others and just kick ass. All with a huge grin on your face. The stealth missions return with various rooms for you to take out a number of armed henchmen. Some of the henchmen come with night vision where they can scan the gargoyles, some even destroy the gargoyles making your task a little tougher and making you re-plan your attack.
Arkham City isn't an open world although it does allow you to freely run around and explore you are still a little limited. Think of it as a hub world with a bunch of various building for you to enter. You can't go into every building, but as you explore, you're going to find you're kept from discovering some of the 400+ Riddler Challenges and puzzles making you return back once you have the correct gadget. As you unlock the game's dozen side missions, you have to search nooks and crannies for murder victims and political prisoners in distress. There are also these challenges called argumentation reality which are placed around the city for you to complete to only upgrade and unlock your gadgets and abilities. These cannot be unlocked via the traditional XP and combat method. These mainly test your new gliding abilities.
Before Batman was a little limited in where and how he can glide because he was inside most of the time. Within Arkham City you can glide and keep your momentum going for long periods of time. You can now dive bomb during a glide to increase your speed (and dive bomb the odd bad guy) and then pull back to glide to higher heights and take you further. You truly can go in any direction while gliding now making your trips around the city not only enjoyable but entertaining and quick. No Bat mobile or plane this time round, but you wont miss or need them, let alone even think about them. Perhaps in the next instalment we will get some vehicle action.
The new Game Plus mode, which is unlocked after completing the game takes the training wheels off and forces you to be Batman. When Batman enters a fight, there are no indicators as to when one of the thugs are about to attack you. You already know what's coming you simply need to execute your 45-hit combo, dodge explosives and save the day. This new mode truly places you in the shoes of Batman than ever before. But don't worry the mode will still carry over all your gadgets and shares your Riddler Challenge data. It also doesn't erase your original game's progress, it's a separate section to your save game.
Challenges rooms return and have been given an update since the days of Arkham Asylum. There are a dozen combat challenge maps and a dozen Invisible Predator challenges and each comes with three medals to earn. All that is standard, but Arkham City offers up Riddler Campaigns. These link three challenges together and apply gameplay modifiers like low health, time limits and so on. There's even an option to make your own Bat-exams. Accompanied with leaderboards this is just another bit adding even more replay value to the game, that Rocksteady have mixed in.
The presentation of the game could be labelled flawless. The characters look and move as you would expect them to, the environments are brilliantly full of detail inside and outside of the city. The game for lack of a better word looks great and the art direction is spot on. Voice acting is perfect from batman, Joker and all others which play a part in the game, simply spectacular. Sounds of the environment and all the gadgets are solid and never place a "what was that", thought into your mind.
One complaint that I would have about the game is the whole Catwoman section. Rocksteady kept on advertising that you will get a chance to play as Catwoman in the game and that she will have some part of the story, the problem is that they forgot to mention that she is DLC. Meaning that you will have to purchase and download her in order to play her sections of the game. Playing as Catwoman is a nice change from Batman and adds some new depths to the game, even though her four missions were simple. A worthy DLC for the game.
Conclusion
Batman: Arkham City isn't perfect, but it sure has hell comes close. This is true not only because it is the only Batman game but because its one of the best games out in the current market place. The amount of detail in the game the amount of things to do in the game are mind blowing. Brilliant story, voice acting, graphics, game play the game has it all, I asked Paul Crocker if they were afraid about adding in too much to the game, he simply looked at me and said no. Now I know why. Get this game!
9.5/10
A huge thank you to Nu Metro for supplying the game for review.